By Julieanne Horsman
At just 21 years of age, Matilda "Tilly" McCarroll has an equestrian CV that would turn someone twice her age green with envy. She has represented her state in eventing, was named NSW Young Eventer of the Year in 2019, helps manage Phisher Park Equestrian with her mother, trains horses for clients and rides trackwork for Gai Waterhouse and Adrian Bott. But her greatest achievement of all so far has four legs, a long tail and can clear jumps the size of a small car.
Tilly was thrown on a horse's back before she could walk. Her mother, Sheridan, was a hunt rider in her native England and bought Tilly a miniature pony when she was a baby. She did all the usual things a young equestrian would do and had taken up eventing by 11, the youngest age permitted to participate in the sport. She competed on a Paint Horse named Jimmy before moving onto a Thoroughbred x Warmblood named Tom, picking up loads of ribbons along the way, but as she got older her desire to have a go at retraining an off the track Thoroughbred grew. As fate would have it, opportunity came knocking and Tilly was ready.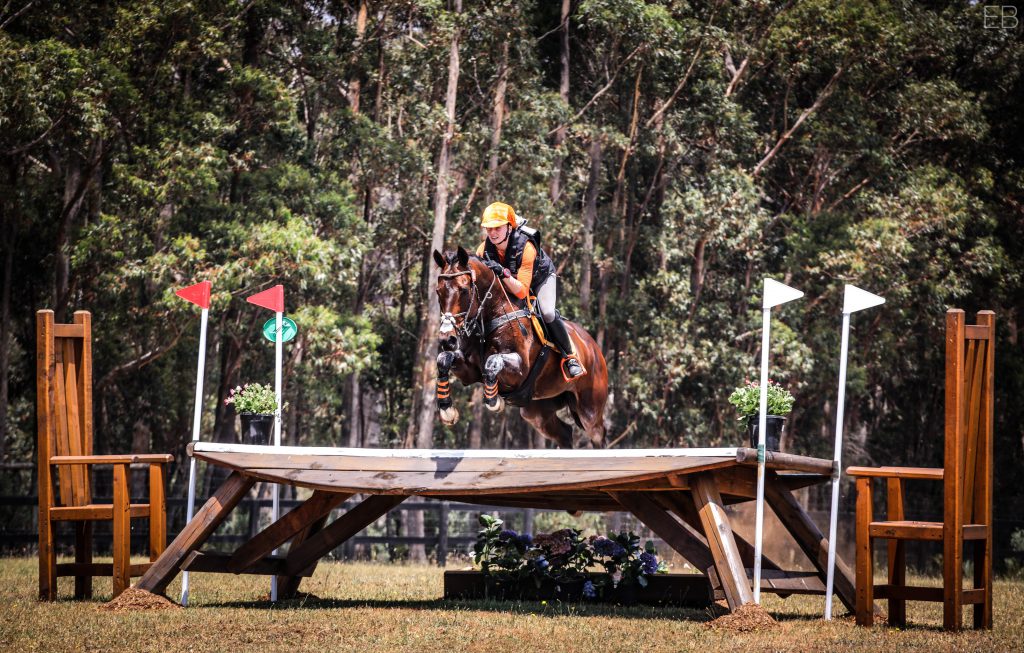 Renowned equestrian Martha Brister and her talented son Charlie had recently acquired Cosmic Cube, an off the track Thoroughbred previously trained by Chris Waller. The then six-year-old gelding had enjoyed success on the track, highlighted by his win in the Listed National Sprint. Martha and Charlie enjoyed riding him and were impressed by his scope when free jumping, but with Charlie heading overseas, they had to find a new home for him.
"Cosmo was athletic and had a nice big stride, making him well-suited to eventing," Charlie said. "Tilly was an ambitious young rider who I knew would put in the hard yards to get the best out of him. The first phone call I made was to her and the horse was gone."
Aged 15 at the time, Tilly was a boarder at New England Girls School in Armidale which is known for its outstanding equestrian program and facilities. She was able to stable Cosmic Cube with her at the school which afforded her the time to work with him daily.
"Being able to finish my schoolwork then go straight out and ride made the process a lot easier," Tilly said. "Having an onsite coach was a real benefit too. Cosmo was a lot of horse to start with though. I think I fell off twice a week in the beginning, but he taught me how to "stick" and I started jumping within a month."
It wasn't long before Tilly's hard work began to pay off. She took Cosmic Cube to a local show where they entered the combined training class, but it didn't quite go to plan.
"Cosmo went around the showjumping course beautifully, but he bucked in the dressage and we scored 43%," Tilly said with a laugh. "We went to another show in Tamworth a few months later and that was much better."
As the months passed, ribbons began to accumulate as Tilly and Cosmic Cube worked their way up the grades. By 2019 Tilly had been named the NSW Junior Eventer of the Year and Cosmic Cube was in the top five on the Junior Eventing Leader Board for the state. In 2020 they won the 1.10m Thoroughbred class at Waratah Showjumping at Sydney International Equestrian Centre. By 2021 they were competing at 3* level.
"Producing a horse from 60cm to 3* is very satisfying," Tilly said. "It certainly wasn't easy, but it was worth it. Even training Cosmo to do the dressage movements and master the technicality and height of the jumping was rewarding. At one stage I was considering selling him but he's too good to let go!"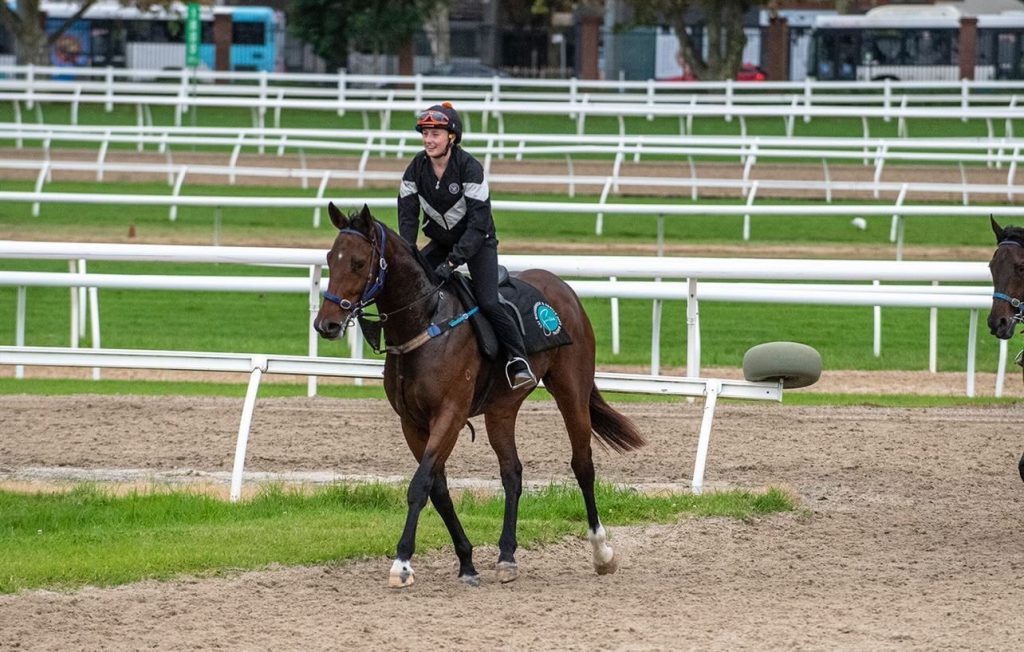 In September last year, Tilly welcomed a new Thoroughbred into her stable – All Too Royal, a seven-year-old All Too Hard gelding previously trained by Ciaron Maher and David Eustace.
"I went up to Vinery Stud for a test ride and he was absolutely wonderful," Tilly said. "He was stunning to look at, he had a great brain and understood the questions I was asking him. He hadn't been touched in two months, but I was able to get straight on and ride him with other horses running around in the next paddock and he didn't bat an eyelid."
She has begun producing "Roy" as an eventer and plans to compete him up to 1* before selling him to an appropriate home.
"He went to Tamworth Horse Trials recently and placed 5th in the 60cm class," Tilly said. "I bumped him up to 80cm at Qurindi and we came 4th. You feel a great sense of accomplishment when you get a horse going so lovely. I'm proud of Roy and myself.
"Thoroughbreds really are so versatile and can do anything. They have been exposed to a lot in their racing career – crowds, photographers, noise, travelling, waiting. It sets them up well for life after racing and to see them succeeding in a new career makes me so happy."
Tilly juggles her own horses with riding track work for Gai Waterhouse and Adrian Bott at Randwick. It was something she wanted to do for a long time and when a friend mentioned there was an opening, she applied and was soon setting her alarm for 3am.
"I will never forget my first day," Tilly said. "It was dark, cold and I certainly wasn't accustomed to getting up that early!"
She gallops several horses and if they need it, gives them some dressage-style flat work. She also jumps some of them to mix up their training.
"One of the best things about working in the racing industry is riding the horses and then seeing them go on to be successful. I rode Never Been Kissed in work and she went on to win a Group 1. Track riding has helped my fitness and my rider strength as well. Waking up knowing I am getting stronger every day is good motivation."
Tilly also has her sights set on competing in Equimillion, the new $1million equestrian series recently announced by Racing NSW.
"I'm looking forward to hearing more about that and getting involved!"