By Abby Delucyk
It is no secret that Jess Castle was born for the Racing industry. Between her schedule of retraining multiple off the track Thoroughbreds, earning ribbons in showing on behalf of clients, completing a Certificate IV in Racehorse Training with Team Thoroughbred's Training Academy and working as a Foreperson for Kristen Buchanan at Wyong, it's no surprise that passion drives Jess' day.
At the age of just 3 Jess began riding lessons on the Central Coast, and by the age of 4 she had her first pony, Sparkle, who helped her learn the basics. With her interest in horses well and truly ignited, she enrolled into the Bouddi Pony Club when she was just 6 years old unaware that this would be the start of a lifelong passion. Jess went on to try a number of disciplines, including dressage and show jumping, but has found her niche in showing.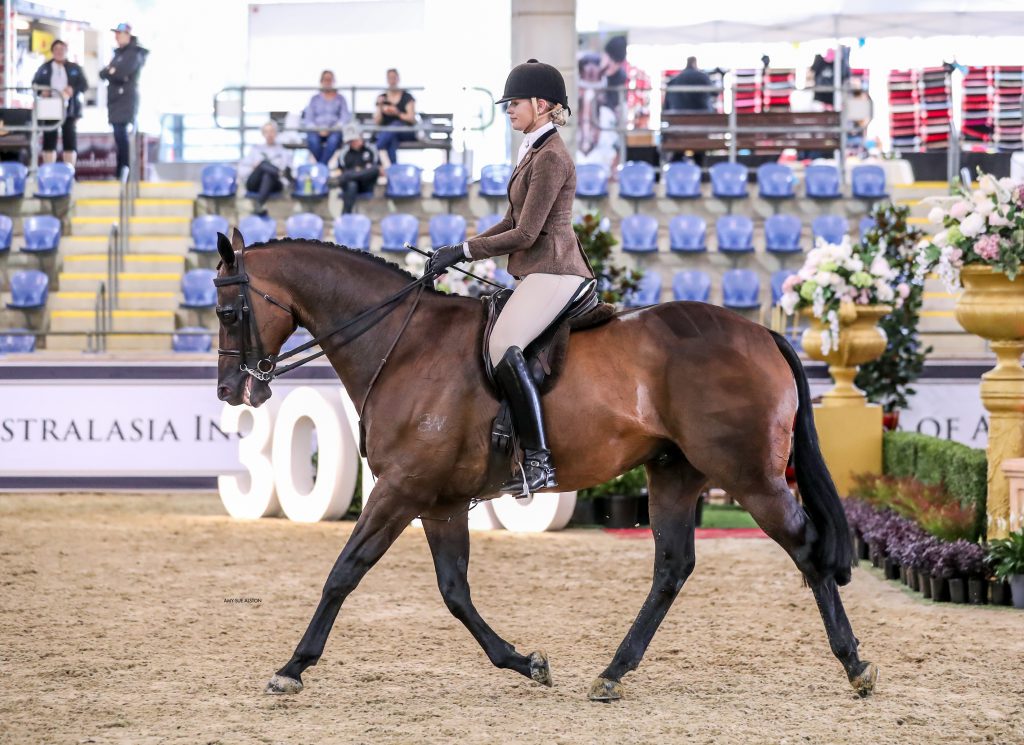 While continuing to excel in riding and earning ribbons showing, competing on behalf of clients, Jess set her sights on completing an Honours degree as a Dietician at the University of Newcastle, going on to work as a qualified dietician. However, when she wasn't working in her new career field or competing at equestrian events, Jess found another way to fill her remaining time with horses, riding trackwork for Kristen Buchanan in Wyong.
The days could be long, with Jess explaining "I used to wake up at 3:30am and ride trackwork for Kristen until 7am, then drive straight from the track to wherever I was competing for clients, such as Melbourne". Despite the stress of juggling these commitments, Jess believes that because she loves it so much, it doesn't feel like work but, acknowledges the sacrifices she makes to fit it all in "Being able to run on as little sleep as possible is key!".
Like many occupations, Jess' role as a dietician was affected when covid hit and she was forced to evaluate her career path. Jess reached out to Kristen Buchanan and initially regained her position riding trackwork for Kristen again. This eventually progressed to her being offered the valued position as a Foreperson, becoming Kristen's right hand woman and opening up opportunities that Jess wasn't aware of until she was in the industry.
"Riding track work allowed me to discover that there were careers within the racing industry such as being a racehorse trainer which is what I believe I'm meant to do". With the encouragement from Kristen to pursue this passion, Jess reached out to Team Thoroughbred's Training Academy to enrol into the Certificate IV to become a racehorse trainer. "It was really intimidating at first to apply but with Kristen's encouragement and efforts to enrol it pushed me forward", Jess said.
On balancing her work and training, Jess said, "The training Academy understood how time within the racing industry is a luxury, and they were very flexible with the hours and workload. The course has been really user friendly and the support that came with it allowed me to continue learning with Kristen".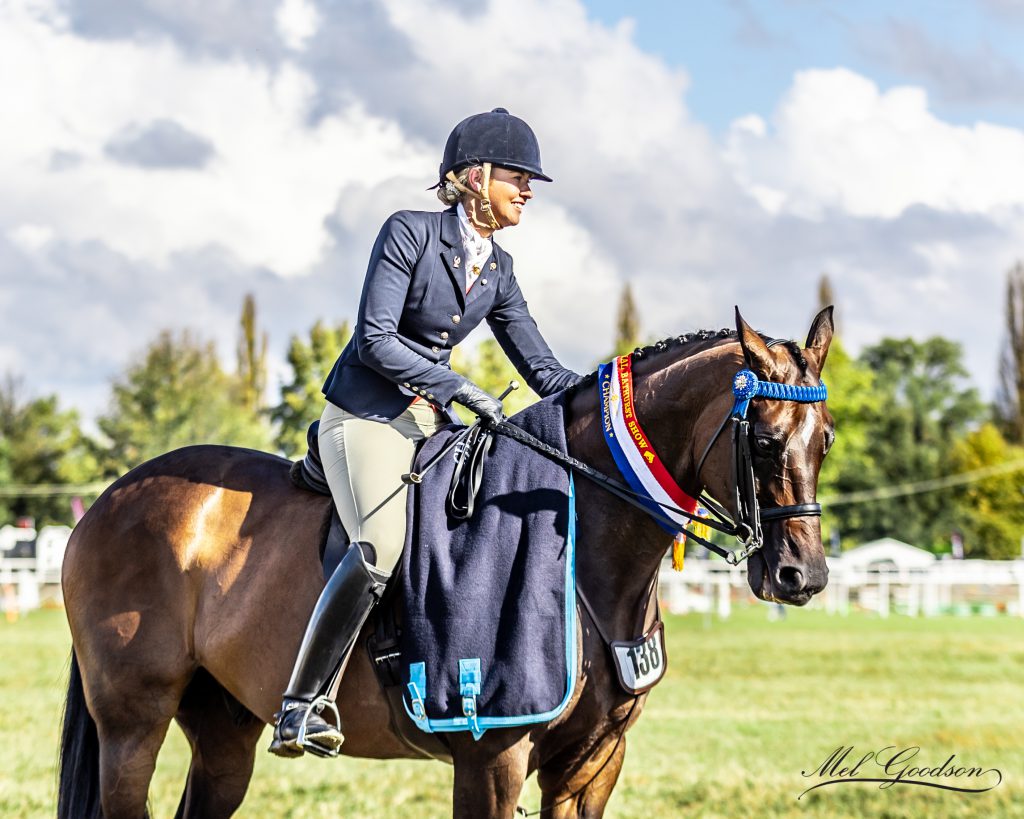 Jess' success doesn't just stop at the stables. Whilst retraining numerous thoroughbreds that have come off the track, Jess continues to excel in high class competitions riding on behalf of clients in showing events, often coming away with multiple ribbons.
One of the many thoroughbreds, DPKingdom, is testament to her dedication and retraining efforts having won multiple championships across Australia. "My biggest achievement with DPKingdom has been qualifying him for the Grand Nationals for the past 4 years and winning Champion Off The Track Thoroughbred at the Bathurst Royal recently". Jess remains dedicated to the racing industry, waking up at the crack of dawn on her days off to compete in showing, overlooking a sleep-in in favour of the opportunity to add to her extensive ribbon collection.
"In the future, I hope to obtain my Racehorse Trainers License and get the opportunity to have a stable of my own racehorses to train at Wyong on the Central Coast. I love every part of it, I love racing and retraining thoroughbreds".