By Julieanne Horsman
Scrolling through Instagram in between jump outs, young Warwick Farm trainer Clare Cunningham spotted a post which drew her in. Entries had opened for the Thoroughbred Spring Fair, a horse show dedicated to celebrating the Thoroughbred breed. The program included loads of classes including some for active racehorses and employees of the racing industry, so Clare decided to enter with her stable favourite, Cradle Mountain.
"Dressage has always been part of his training so I thought this would be a good opportunity for us to have a day out," Clare said. "I'm going to keep him when he retires and plan to make shows a regular destination for us. I've really missed them."
Cradle Mountain will join more than 100 Thoroughbreds at Hawkesbury Showground on Sunday 29th November for The Thoroughbred Spring Fair. The event, which is in its second year, provides an opportunity for equestrians of all ages and abilities to test their skills in a variety of led, ridden and novelty classes. There are also restricted classes for horses which have come through Team Thoroughbred's rehoming program.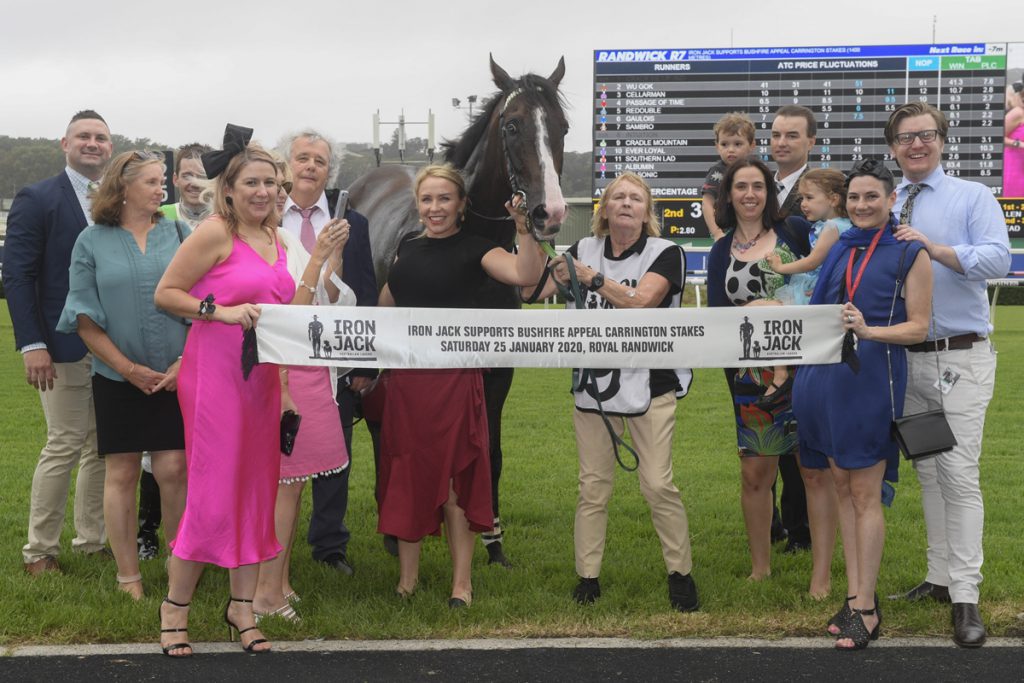 "It's a great concept," Clare said. "The Thoroughbred is such a versatile breed beyond racing and the Spring Fair is the perfect place to showcase this. We're having a lesson with (elite equestrian coach) Jade Findlay to tighten everything up and Mum is posting up my old equestrian gear this week. I hope that's not too tight though!"
On the day Clare will be supported by several of her stable staff who are also competing, as well her partner, Group 1-winning jockey Jason Collett.
"He'll play groom for the day but could be a late scratching if he has to race," Clare said. "There'll be plenty of us there to help each other out though. Hawkesbury trainer Brooke Somers is coming too. It's going to be a lot of fun."
For Cradle Mountain, The Thoroughbred Spring Fair is an important lead up to what is likely to be his final racing preparation. He will resume in the Listed Razor Sharp at Royal Randwick on 12th December, having already notched seven wins and earnings of $340,000. Not bad for a $4000 yearling. Clare credits equestrian drills for getting the best out of her horses.
"It teaches them to use their muscles and push from behind," she said. "It improves their head carriage and helps with manners too. We gallop twice a week and need to do something slower on the other days."
Under the Local Rules of Racing, suitable homes must be found for all Thoroughbreds at the conclusion of their racing careers. They can turn their hooves to a variety of disciplines from trail riding to jumping but regardless of potential, those who already have the basics established are much easier to rehome.
"If what we do as part of trackwork can help prepare them for life after racing, why wouldn't you do it," Clare said. "They can't all be winners, but we can give them a head start on the training they need for their best shot at a winning life in retirement."