By Julieanne Horsman
It was a phone call to wish her ten-year-old cousin a happy birthday that set Jen Lynch on the path to becoming a horse girl. She asked him about the best present he had received, and he said "a pony."
"That flicked a switch in me and suddenly I wanted a pony too," she said. "I pestered my parents until they relented and took me to Darkes Forest Riding Ranch for a lesson. I ended up working there until I was 18 and left home to go to university."
Now aged 31, Jen is living her childhood dream with five horses in the paddocks beside her house on the outskirts of Sydney. Among them is former star Chris Waller galloper McCreery, a six-time winner and earner of more than $700,000 in prizemoney. He ran his last race in November 2019 and Jen adopted him soon after.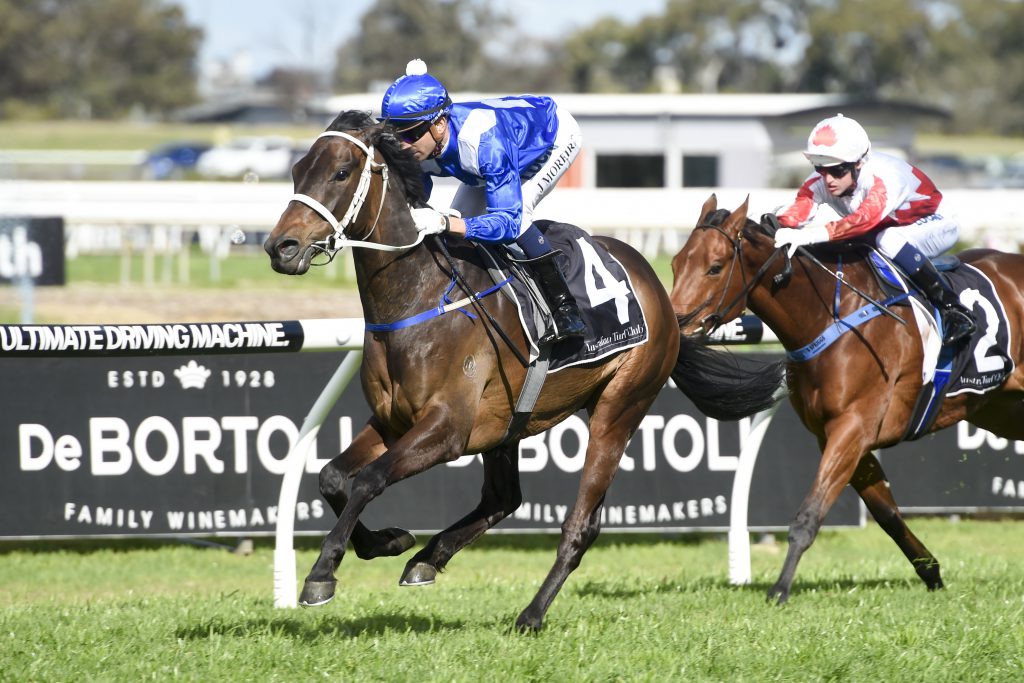 "A friend knew I was looking for a horse to train for eventing and the NSW Police Equestrian Games so she put me in touch with a lovely group of people who were looking for a home for McCreery," Jen said. "He was a bit older than what I initially wanted but when I lunged him he kept looking back at me and he tried so hard. I thought I can work with this."
Jen gave McCreery a month in the paddock to let down before beginning retraining. She treated him like an unbroken horse and worked through the basics to ensure they were established.
"He was a bit anxious at the start but the more time I spent with him the more he relaxed, and I soon realised if I could get him to relax I could teach him anything," Jen said.
A couple of months later Jen took McCreery to his first eventing clinic at Canberra Equestrian Park. The nerves he showed on arrival were settled when he joined other horses in the yard, and once he got out onto the cross country course he relished the challenge. It gave Jen the confidence to take McCreery to his first competition, an EVA60 event at Berrima.
"We didn't place in that one, but McCreery tried hard so I was happy," Jen said. "We picked up a ribbon for 6th in our second competition. We were near the bottom in dressage but went double clear in showjumping and cross country."
Jen invested in regular lessons with renowned equestrian Nicky Lyle and McCreery continued to improve. She also attended more clinics and it wasn't long before McCreery was easily jumping 80cm.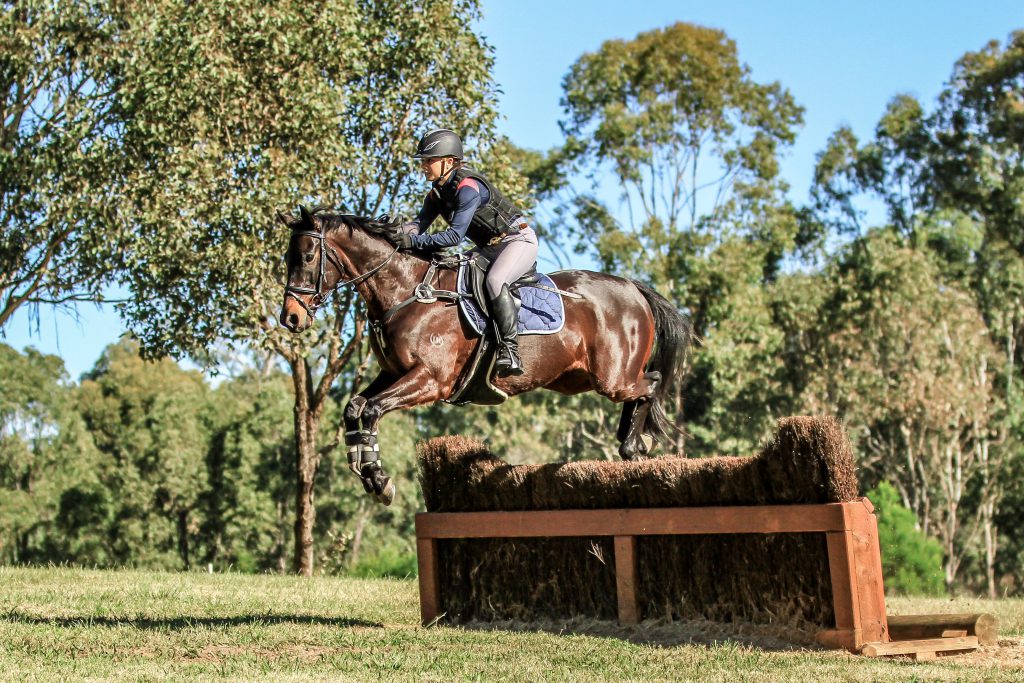 "He's come so far during the time I've had him," Jen said. "Every time we do a cross country course I have to slow him down. He's lightning fast away from jumps and doesn't waste a second. I can ride him anywhere now too. We trail ride on the road. Cars, tractors and construction sites don't faze him. He stops for people to pat him. I think he knows he's special.
"Having him has been such a great experience. I've met heaps of people who worked with him as a racehorse and are interested in what he's up to now. Charlotte Jenner cared for him as a stablehand and we've become friends. Sophie Baker from the Waller stable calls to see how we're going.
"It's great for my mental health too, especially in my line of work as a Police Officer. You have to be in control of your emotions around horses because they are like a mirror, whatever you project on them they project back on you. They can teach you a lot about yourself and if you give them the best of you, they will return the favour."
While the Covid-19 pandemic halted all competitions and clinics, it hasn't been all bad for Jen and McCreery. They took the chance to have a freshen up before continuing training at home.
"He was almost ready to step up to 95cm before covid hit but we're working towards that again now," Jen said. "I'm focused on restoring his competition fitness and his lateral work is really improving."
Jen has recently added a new horse to her stable – an unraced 5-year-old Olympic Glory x Cubic Cat gelding she has named Bravo. She adopted him from Racing NSW's equine welfare and rehoming division, Team Thoroughbred NSW.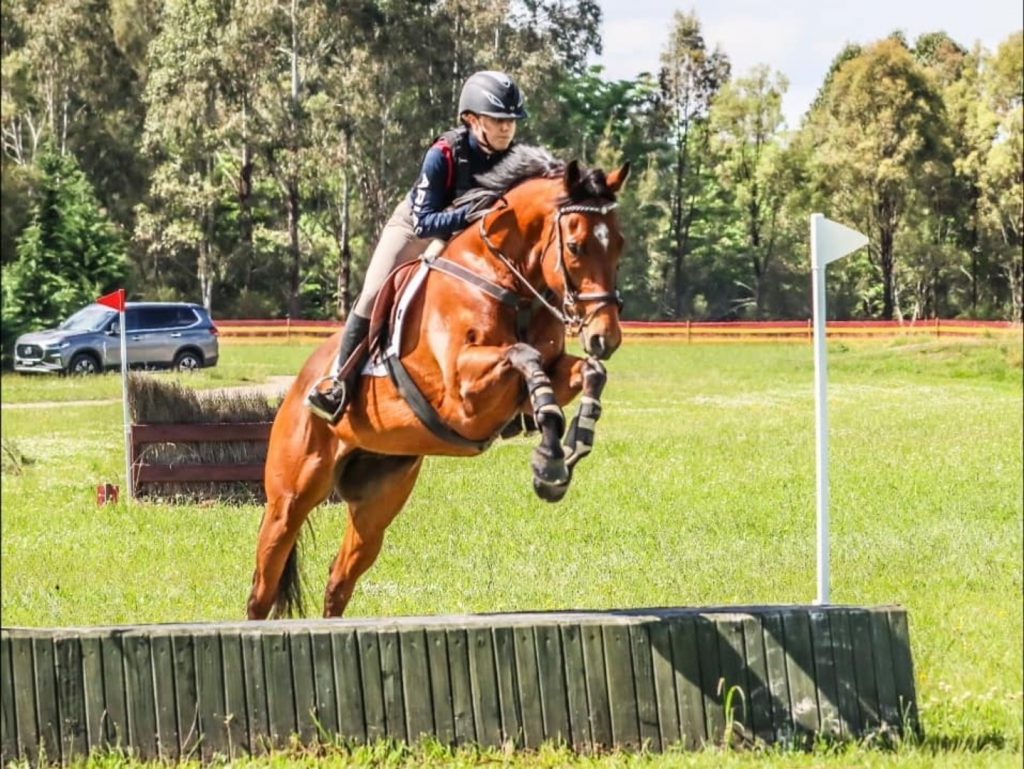 "When I headed up to the Belltrees property to meet the horses chosen for me, I hooked up my float just in case I really liked one. Bravo was the second horse I rode, and I told them to put the others away because I knew he was the horse for me."
Jen has been working on retraining him as a showjumper and he's already showing plenty of potential.
"He actually cleared a 1.2m fence and jumped out of his paddock the other day so he certainly has talent," she said with a grin. "I'm looking forward to testing him over bigger jumps but I am happy to take it slowly. I've never paid more than $1000 for a horse but if you're willing to put the time in to train them well you don't need to. Regardless of which horse it is, the class is always in session. Every ride you are either improving them or undoing your work."
This story was originally published in Racing NSW Magazine.