By Julieanne Horsman
As a racehorse trainer, Kim Waugh isn't accustomed to having a Sunday off, so on the odd occasion she does find herself with some free time she likes to make the most of it. One of her favourite things to do is visit her retired racehorses in their new homes and over the weekend she enjoyed a special reunion.  
Rothesay gelding, Five Stars Partner won three races and notched two places in ten starts for Kim's stable before being retired into Team Thoroughbred NSW's care. He became a much-loved part of the inmate equine therapy program run in partnership with St Heliers Correctional Centre in Muswellbrook and eventually it was his turn to be offered for adoption.
Within days of being named as Team Thoroughbred NSW's Horse Of The Week, Five Stars Partner had scored himself a five-star home with Murchessons Equine Wine & Dine in the Hunter Valley. In his new role, he safely carries riders, including beginners, on adventures through the vines.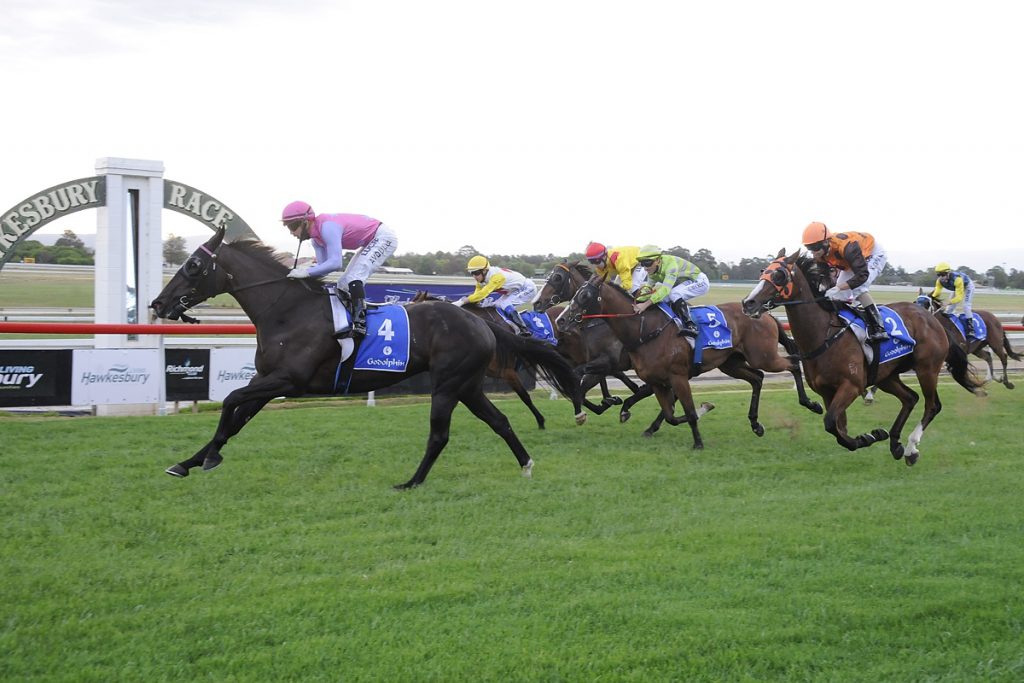 Kim Waugh had been following Five Stars Partner's progress on Instagram when the perfect opportunity to visit him arose. Kim's friend had bought tickets for a horseback wine tour in a charity auction and invited her and her husband Mark to come along. In an unbelievable stroke of luck, the tour operator happened to be Murchessons and as soon as Kim realised, she was on the phone to ask if she could be allocated Five Stars Partner as her mount.
Armed with a handbag full of carrots, Kim, Mark and their friends set off for Pokolbin and were delighted by what they found.
"The property is lovely, and the horses live in huge, green paddocks," Kim said. "Five Stars Partner looks amazing and so happy. I had to ask what the horses were being fed they looked so good!"
The group spent the day ambling from winery to winery, hopping off for tastings and lunch. Despite having limited experience in the saddle, even Mark was able to enjoy the experience and made it back without any incidents.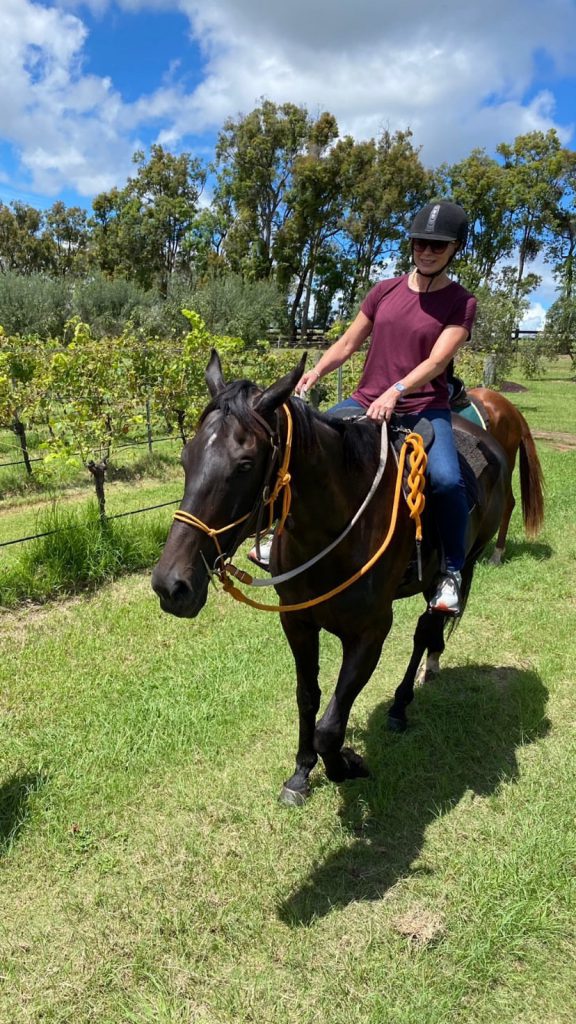 "The horses are so well trained, they know how to look after their riders," Kim said. "Five Stars Partner was beautiful to ride, although I expected that. He was always a lovely quiet horse. The stable staff would fight over who got to ride him because he was so chilled out. He's even lazier now! We all had the best day."
Kim is passionate about finding loving homes and meaningful new careers for all her Thoroughbreds once they retire from racing. She keeps in touch with the new owners and relishes every update.
"They all have a special place in your heart and Thoroughbreds are such a versatile breed," Kim said. "You want to see them go on to succeed in something else. Hand From Above, Oxford Poet and Recife Beach have all qualified for the Royal this year so I am looking forward to that.
"Strangers can be so critical of trainers, but we really do care about our horses. Mine only go to good homes and if that changes for any reason they come straight back."