By Julieanne Horsman
Isabella Marcellos loved growing up in the bustling Eastern suburbs of Sydney, but she also relished every trip to her Grandmother's family farm at Tamworth. School holidays would see the car loaded to the brim and driven north for a week of outdoor fun and adventure. Isabella especially looked forward to riding Silver the Shetland Pony.
"It's safe to say my love of horses blossomed on Silver's back when I was 3 or 4," Isabella said with a laugh.
By the age of 10, after much begging and many business case presentations to her parents, Isabella was finally given a pony of her own. Buttons was a Welsh Riding Pony Cross and the perfect starter, but it wasn't long before she needed something more.
"A family friend gave me their retired racehorse, Spy High, and while I did a lot of work with him on the ground, he had a few quirks and was just too much to ride for a young girl," Isabella said. "I still have him though. He's 16 now."
Isabella eventually got her first competition horse and several others after that. Dressage, showjumping, eventing, Interschools and gymkhanas. You name it, she did it, constantly developing her natural talent and improving the skills of her horses.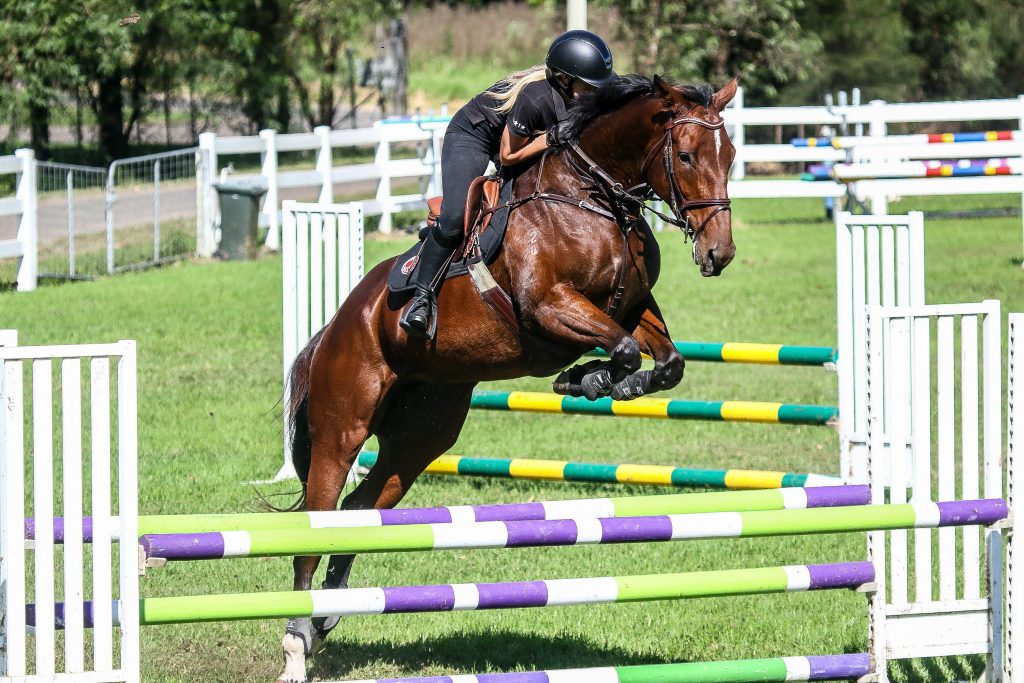 Fast forward to 2020 and Isabella was looking for her next Thoroughbred to retrain as a showjumper. A fellow equestrian was enjoying success with a retired racehorse she had bought from Team Thoroughbred NSW, Racing NSW's equine welfare and re-homing division, so Isabella decided to start her search there.
"Being a welfare centre, Team Thoroughbred is solely focussed on the best outcome for the horse so I knew they would be open and honest about its history to ensure an appropriate home," Isabella said. "I wanted a sound horse no older than six with a great temperament, so I reached out to one of the staff members, filled in the paperwork and got the ball rolling."
Isabella booked in an inspection of several horses which met her criteria at Bart's Farm, one of four properties owned by Racing NSW where retired racehorses and Thoroughbreds who didn't make the track can go to be cared for, re-trained and re-homed. Isabella tried a couple of different horses but wasn't sold any of them. Then she tried Blixam, a five-year-old Strada x Teens mare who had finished last in all but one of her five starts. She wasn't overly pretty and quite green under saddle, but when jumped on the lunge she had a nice shape over the fence.
"There was no love at first sight," Isabella said. "It wasn't until I went home and reflected on her qualities that I decided to adopt her. Even when she got off the truck I wasn't certain I had made the right choice, but she was so quiet and calm. I lunged her in an open arena, and she was responding to my voice commands and working in a 20m circle. Her basics were very good."
Isabella continued Blixam's re-education and by February this year, they were ready for their first outing. They scored 64% in their dressage test at Sydney International Equestrian Centre and while that was a solid result, Isabella was most impressed with Blixam's behaviour on the day.
The following month they tackled their first EVA80 one day event, also at SIEC.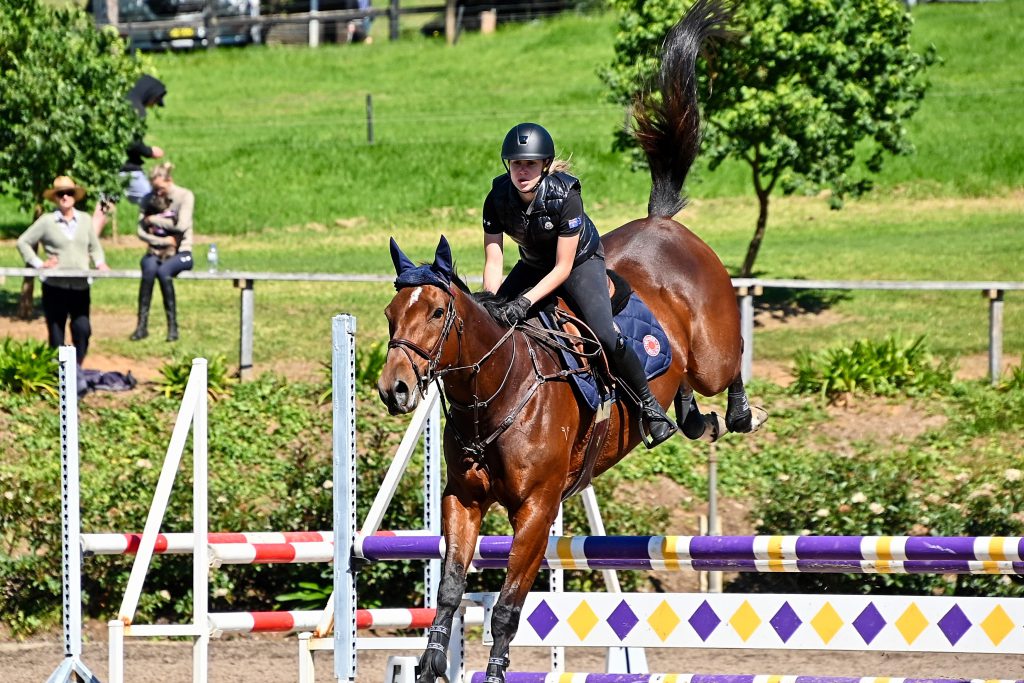 "She wasn't an instant superstar, but she tried hard, and it was a good opportunity to see where she was doing well and which areas needed work," Isabella said.
The greatest challenge and most successful day so far came at Sydney Showjumping Club at the end of Autumn. It was Isabella's first time attending a competition on her own, but she need not have worried. Blixam did not put a hoof wrong and went double clear in both her classes, one of which was her first attempt at 95cm.
"I was ecstatic that day," Isabella said. "It gave me a little insight into what might be possible. I think Blix has plenty of talent and a lot more to give. I would like to see her in the 1.10m showjumping classes in the coming months and improve her eventing."
Having Blixam has also opened the door to the racing industry for Isabella, now 22.
"I've made a group of girlfriends who also own off the track Thoroughbreds and most of them either work in the racing industry or are involved in some way," she said. "I recently attended my first Young Professionals in Racing event which was a lot of fun and a great chance to meet new people."
Just a few weeks ago Isabella made a surprise addition to her stable. Blixam's two-year-old half-brother by Panzer Division, Blue Poison, had been suspended from racing for being uncompetitive and was looking for a new home. Isabella wasn't looking for another horse but went to inspect him anyway, and this time it was love at first sight.
"He's a big horse and he's only two so I think he will mature nicely," Isabella said. "As a two-year-old, only weeks off the track he was even better than Blixam. I rode him for the first time at Centennial Park where there are a lot of other things going on and I was blown away by how sensible he was. He has gone up to the farm at Tamworth for a long spell to grow and mature. Eventually, we will work out which disciplines he is most suited to and go from there.
"I really love how versatile and trainable Thoroughbreds are and I'm sure I will enjoy working with the breed for many years to come."