If you've recently rehomed an off the track Thoroughbred from New South Wales, you can expect a house call from Dr Carly Garling in the near future. The dedicated equine welfare veterinarian is one of two appointed by Racing NSW specifically to monitor retired racehorses in their new homes.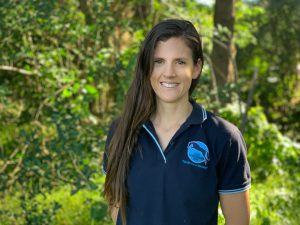 Each day Racing Australia updates its database of retired racehorses including their new location and person responsible for their welfare. From that, Dr Garling chooses a handful of horses from a similar area and phones their new owners to arrange a time to visit.
"It's important that these horses are where the previous owner has declared they are," she said. "We also ensure they are receiving adequate care."
Every inspection includes a microchip scan, basic examination of the horse and an assessment of its surroundings. The vet will talk to the new owner about their plans for the horse and address any queries or concerns either party has.
"Thoroughbred owners need not be scared of us," Dr Garling said. "We're not out to take anyone's horses. Most people are doing the right thing which is great to see. Sometimes you might find a horse lacking a bit of condition but that can be managed. The most common mistake people make is thinking grass will be enough for their Thoroughbred."
Dr Garling recommends finding out your horse's previous diet and routine and gradually adjusting it.
"Off the track Thoroughbreds are accustomed to being hand-fed every meal, regularly given fresh water and rugged daily," she said. "It may sound silly but retired racehorses may not know how to drink from a dam and if it's their only option in a paddock there could be serious consequences."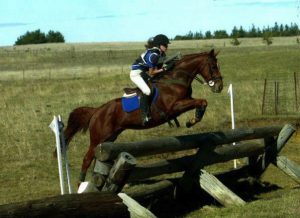 As part of her role, Dr Garling also investigates reports of neglect and concerns for welfare. She urges anyone who finds themselves in a situation where they are struggling to care for their horse to contact Team Thoroughbred for help. If need be, Thoroughbreds which have spent most of the life in NSW can be surrendered to Team Thoroughbred where they will be cared for, retrained and rehomed.
Dr Garling joined Team Thoroughbred NSW, Racing NSW's equine welfare division, at the start of 2020 having done casual work at the races for the past three and a half years while also operating her own private practice in Wollondilly Shire. She is a talented rider herself and competed in one-star eventing from the age of 18 on an off the track Thoroughbred named Tennant Creek. The big chestnut gelding was originally trained at Hawkesbury by Michael Wilson and Dean Tanti piloted him to his one and only race victory at Goulburn in August 1998.
"When the opportunity came up to work with Team Thoroughbred I jumped at it," she said. "Having grown up riding off the track Thoroughbreds it was a passion of mine I had to follow.
"The best part of my job is seeing these horses in a new home where they are loved and appreciated for a completely different reason to being a racehorse. There is so much value in a Thoroughbred. They're beautiful, versatile horses that come with exceptional training."
Minimum Standards and guidelines for equine welfare can be found here.