By Julieanne Horsman
On Boxing Day, Byzantium galloped to a two-and-a-half length victory at Wellington Racecourse for Central Districts Trainer, Bob Howe. On 14th January he returned to Wellington Racecourse and won again. In between, the seven-year-old All Too Hard x Roman Treasure gelding was trotting gracefully around the show ring at the Thoroughbred Spring Fair under the guidance of Bob's teenage daughter, Brooke.
They picked up a swag of ribbons in a variety of showing classes before taking their place in the main event – the Off The Track NSW/ACT Final. After qualifying at Mendooran Show, Byzantium and Brooke joined a classy lineup of competitors who had to walk, trot, canter, hand gallop and stand for judges, renowned dressage coach Mark Kiddle and jockey Alysha Collett.
"The hand gallop was definitely my favourite part, and I could tell Baz enjoyed it too," Brooke said.
Brooke was over the moon when she and Byzantium were asked to step forward with the top five and overwhelmed when they were sashed as the runners up.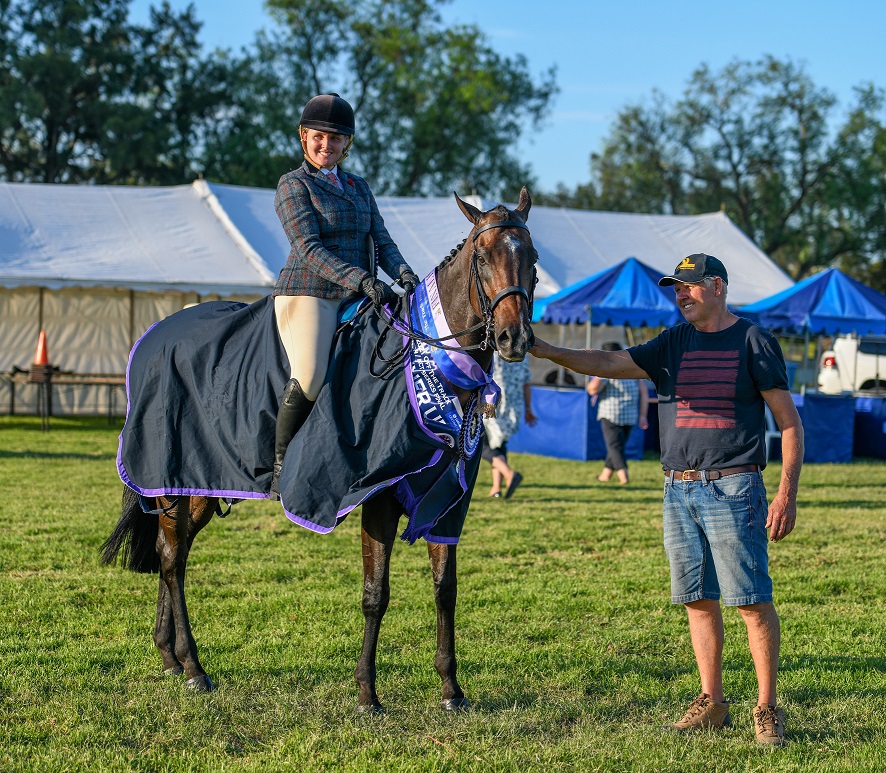 "I was really happy with the way he worked but it was a very strong line-up, so it was a shock," she said. "I love the whole concept of the Thoroughbred Spring Fair. It's great to see so many horses off the track and to have a place to promote life after racing. Thoroughbreds are underrated."
As always, Dad Bob was on hand to help and naturally bursting with pride.
"It was great to see all her hard work and dedication rewarded," he said. "She puts so much time and effort into this horse. It doesn't just happen. The result is a real feather in her cap."
The talented young equestrian has been riding Byzantium since the end of 2019 when she unexpectedly lost her previous horse, Ruby Hill, an off the track Thoroughbred also trained by her father. She had qualified the then 12-year-old gelding for the Off The Track NSW/ACT Final a couple of weeks earlier before that dream was cruelly snatched from her.
"She was obviously shattered so, with the support of Byzantium's co-owners Eddy Norris, Chris Howe, Graham Clarke and Ross Murray, I suggested she give him a try," Bob Howe said. "He had been very calm and trustworthy since he came into the stable and I thought he would make a good hack."
Like all of Bob's horses, Byzantium is trained out of the paddock at the family property at Rylstone in the NSW Central Tablelands. Brooke jumped on in the paddock and was impressed by how well behaved he was.
"He was really nice to ride, and I thought I can definitely work with this," she said.
It wasn't long before Brooke was taking Byzantium out to Mudgee Dressage Club and Rylstone Pony Club. They competed at Interschools in Tamworth as well as other events across the state. In between school and working for her Dad, Brooke would take Byzantium on trail rides through the bush or swimming in the river. She also sought lessons from equestrian coach Kirsty Nassis to refine her skills in the saddle.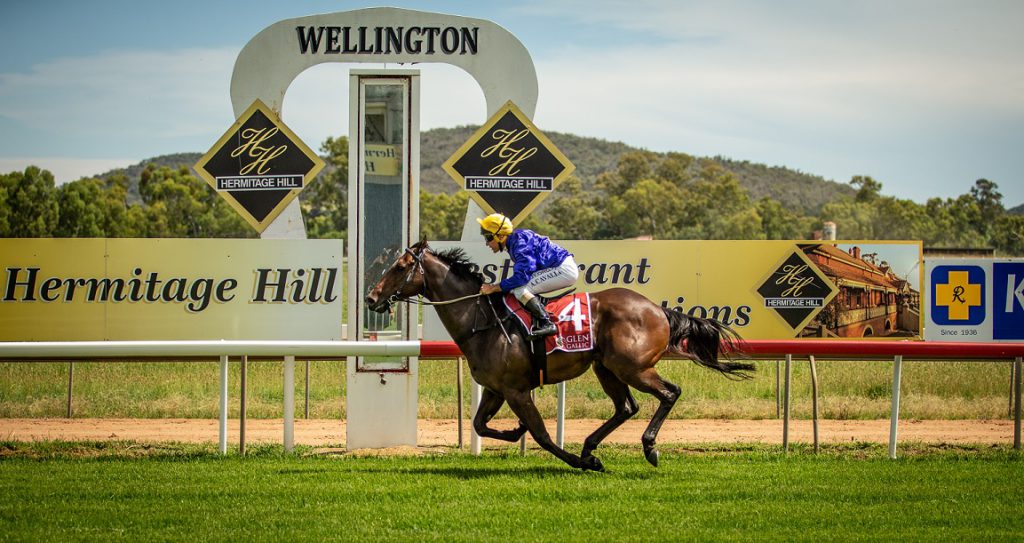 Brooke and Bob have no problem balancing Byzantium's racing preparation with his equestrian schooling, in fact, his performance on the track improved with the extra training off it. Since Brooke started riding Byzantium, he has notched six race wins and five seconds.
"I think the equestrian disciplines help with his headspace and a happy horse is more likely to be a successful one," Bob Howe said.
Bob has now enlisted Brooke's assistance to ride some of his other racehorses in the hope it will help them in the same way it helped Byzantium. Now that she has graduated from high school, Brooke works for her Dad and plans to pursue a career in the racing industry. She loves caring for horses and taking them to the races, especially Byzantium who she often straps at the races. Regular jockey Anthony Cavallo, who has piloted Byzantium to all but one of his eight wins, takes an active interest in Byzantium's adventures off the track.
There are no plans to retire Byzantium, but when the time eventually comes, he has already been promised to Brooke. For now, she has her sights set on this year's Thoroughbred Spring Fair and hopes to go one better in the Off The Track Final.
"We're going to come back and try and win it," she said. "He's got a lot more to offer."