By the time Winx ran her final race in April 2019, she had amassed $26,451,175 in prizemoney, 25 Group 1 trophies, the title of World's Best Racehorse and millions of admirers around the globe who dreamed of one day owning a horse half as good her. While the real deal isn't for sale and most of us couldn't afford her anyway, Winx fans can now buy a scale model of the wonder mare and help care for retired racehorses at the same time.
Renowned modelling company Breyer Horses approached Winx's owners about creating a model of her likeness after she won the Secretariat Vox Populi Award in The United States in January 2019. They had already rejected pitches from other companies but were impressed by the level of research and effort Breyer put into the project. Winx's trainer Chris Waller and regular jockey Hugh Bowman inspected the design drawings and were satisfied it accurately represented the mare, but there was one more condition which had to be met before it was given the green light.
"As owners, we're interested in paying forward our good fortune so Breyer kindly agreed to donate $1 from the sale of every Winx model to a charity of our choice," Debbie Kepitis said on behalf of the ownership group. "We have chosen Team Thoroughbred NSW as the recipient."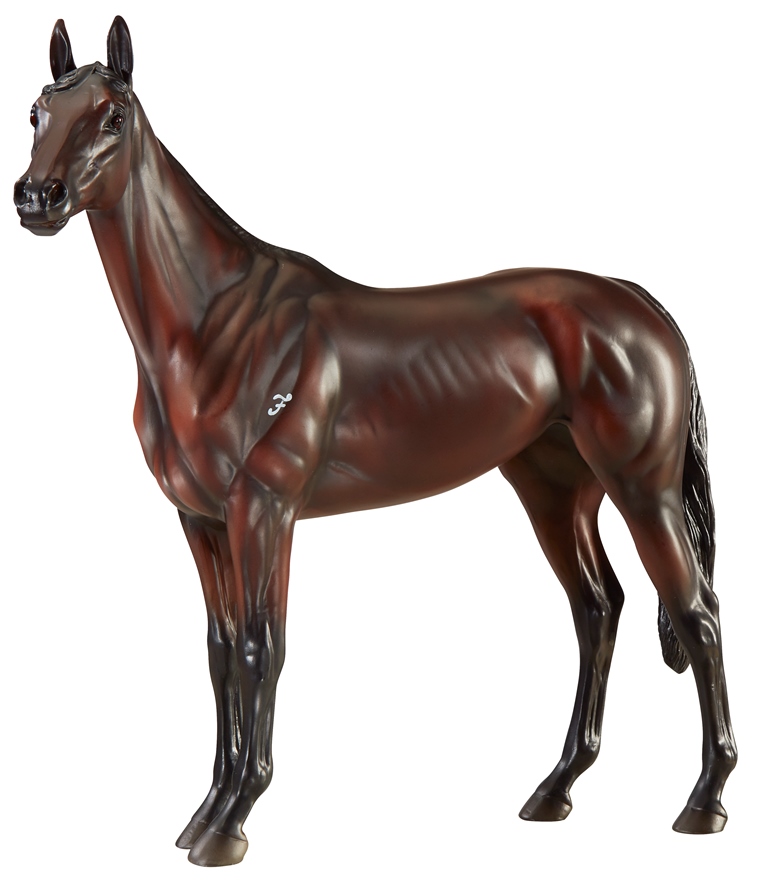 Team Thoroughbred NSW is Racing NSW's equine welfare division. Thoroughbreds who have been predominantly domiciled in NSW can be surrendered into Team Thoroughbred NSW's care to be retrained and rehomed at no cost to the owner. This ensures all retired racehorses have a quality home to go to at all times. Team Thoroughbred also has two dedicated equine welfare veterinarians who monitor retired racehorses in their new homes.
"I truly believe we need to look after the animals which are bred for this industry," Debbie said. "It's great to know Team Thoroughbred provides a safety net for these horses to ensure they are cared for in a way the industry can be proud of."
The Winx model is now available for $79.95 from TopTac as well as Saddle World, Horseland and some independent saddleries and toy stores. Each model is made to the traditional 1:9 scale. Already there has been a huge demand for the model. It sold out in the United States and is expected to sell out down under too.
Debbie was one of the first to receive her Winx model which has pride of place on her desk at home.
"It's very humbling and touching to think there are so many people all over the world who have watched Winx on any sort of media from phones to televisions," Debbie said. "They have told us of the excitement and joy she brought them and how she made them feel like you can do whatever you want to do."