This article was originally published in The Daily Telegraph.
When it comes to the office sweep, Duke the new police horse is cleaning up.
The former Bart Cummings-trained racehorse didn't even need to be trained to help out around the stables.
"It's not a trick. He was watching the grooms cleaning out his stable and they sat the broom next to his door," Senior Constable Danielle Culhana said on Wednesday.
"He must have thought that looks like fun and picked it up and tried to sweep the floor himself."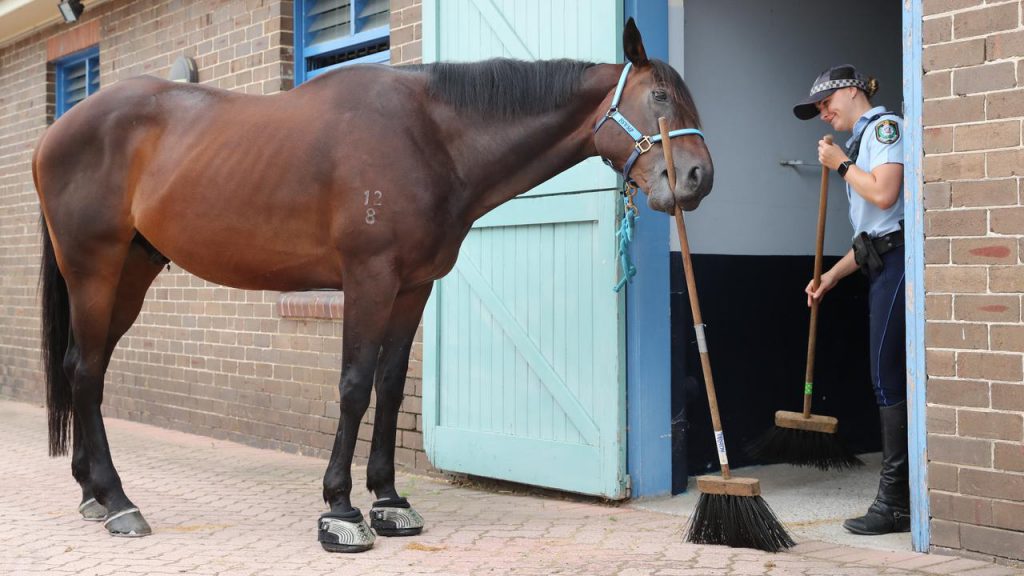 The 12-year-old gelding is one of the newest of the 31 horses in the NSW Mounted Police Unit and most of them are just as clever.
"A lot of our horses know how to release the latch on their stable door and let themselves out when they have a bit of time on their hands," Snr Const Culhana, who acquires the horses for the unit, said.
Duke was formerly known as Penheights when Bart Cummings donated him at the age of four to Team Thoroughbred NSW (previously the NSW Thoroughbred Rehabilitation Trust) where he was adopted by Jess Green who, like her mum Sergeant Lisa Green, is an event rider.
After eight years competing in events, the Green family donated him to the police where as well as keeping his stable clean, he fits right in.
"He has a nice quiet temperament, a calm demeanour and he is a fun horse," Snr Const Culhana said. "He is a fantastically comfortable canter."
Some of the older horses are into their twenties and she said Duke would go home to the Green family when he retired.